Phil Combs
Topic: IPMVP Renewables Guide

Phil is a Measurement & Verification Engineer with Trane Energy Services & Controls. He provides M&V for performance contracting customers in the Western US including K-12 schools, higher education, municipalities, hospitals & commercial retail. Phil has over 25 years of experience in the HVAC industry including commercial HVAC testing and design, test facility design, acoustics, reliability, controls, automation, and equipment efficiency. He is a Certified Energy Manager (CEM) and a Certified Measurement and Verification Professional (CMVP). He holds a B.S. EET from Oklahoma State University and is currently pursuing a M.S. Engineering degree.
Contact: , www. trane.com
Philip Wanless
Topic: Science-Based Targeting Initiative
[biographical details awaited]
Katherine Mills
Topic: Science-Based Targeting Initiative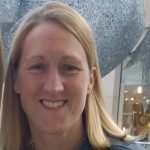 [biographical details awaited]
Simmie Reddy
Topic: South African tax incentive programme
Simmie Reddy is a Chemical Engineer with expertise in data analysis, mathematical modelling, data analytics, energy management, energy efficiency, Measurement and Verification, data handling and data transformation. She is the Quality Manager, Deputy Technical Manager and one of the Technical Signatories of the ECS Measurement and Accreditation Body. ECS holds this accreditation since June 2014. Ms Reddy is also a Certified Energy Manager and Measurement and Verification Professional. She has been key in the development of ECS's Analysis Team, which she leads.
Karel Steyn
Topic: South African tax incentive programme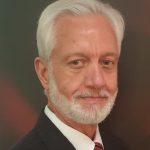 Mr Steyn has extensive experience in the energy field. He is a Certified Energy Manager and Certified Measurement and Verification(M&V) Professional and an M&V expert with experience/knowledge in energy management. Karel is a past president of the Southern African Association for Energy Efficiency Confederation and a board member. He chairs the Measurement and Verification Council for South Africa and the South African National Accreditation System (SANAS) Specialist Technical Committee for M&V Inspection Bodies. He is also an M&V and Energy Performance Certificate for Buildings(EPC) Assessor/Expert for the South African Energy Development Institute review panel and SANAS, for both S12L Tax Allowances and EPC. He chairs the South African Bureau of Standards (ISO: SABS TC 301) for Energy Management System Standards and is on the board of the Institute for Energy Professionals in Africa, which serves the AEE in Sub-Saharan Africa.
Christo van der Merwe
Topic: South African tax incentive programme
[biographical data awaited]
Andrew Doherty
Topic: digital twinning for process equipment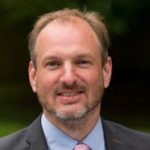 Andrew is the managing director and founder of DCO Systems in the UK. He has spent over 25 years working with technology across a variety of sectors and industries. He brings a range of expertise to organisations, that range from British manufacturers to East-African tea processors, to advance their monitoring solutions. Andrew founded DCO to bring novel sensing technology applications to new audiences, helping OEMs and engineers overcome the limitations imposed by the usual techniques. Under his leadership, DCO Systems were awarded Southern Enterprise Award winners of 'Best Global Energy Harvesting Equipment Sensors Provider' in 2021.
Contact: +44(0)1285 359059   
Yann Grynberg
Topic: digital twinning for buildings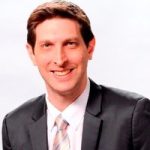 Yann is the current Global Head of Partnerships for IES Company. His goal is to develop strategic partnerships to decarbonize the built environment.
He graduated from a French mechanical and electrical engineering school for building and civil works in Paris. He has over 22 years of experience in industry and worked for 15 years in Japan and Singapore. During that time, at the French contractor company Bouygues Construction, he facilitated to build the first 10 storey PPVC (Prefabricated Prefinished Volumetric Construction) building in Singapore, and at ERI@N, as Director responsible for the Smart and Sustainable Building Technologies Program, he developed the definition and technical roadmap for Super Low and Zero Energy Building along with BCA.
His interest spans modelling and simulation for building design, innovative cooling technologies, and Smart technologies with the aim to design and build Zero Energy and Zero Carbon Buildings.
Jamie Goth, Scottish Futures Trust
Topic: The Scottish Government's Net Zero Public Buildings Standard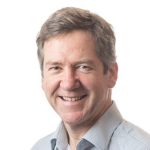 Jamie is an associate director at Scottish Futures Trust. He is a Chartered Engineer with 30 years of experience in climate change mitigation. He has worked in consultancy and public sector roles in the UK, EU and Lebanon. He joined SFT's multidisciplinary Low Carbon Work Stream in 2013.