---
Phil Combs
Topic: IPMVP Renewables Guide

Phil is a Measurement & Verification Engineer with Trane Energy Services & Controls. He provides M&V for performance contracting customers in the Western US including K-12 schools, higher education, municipalities, hospitals & commercial retail. Phil has over 25 years of experience in the HVAC industry including commercial HVAC testing and design, test facility design, acoustics, reliability, controls, automation, and equipment efficiency. He is a Certified Energy Manager (CEM) Performance Measurement and Verification Analyst (PMVA) and a Certified Measurement and Verification Professional (CMVP). He holds a B.S. EET from Oklahoma State University and is currently pursuing a M.S. Engineering degree.
Contact: , www. trane.com
---
Philip Wanless
Topic: Science-Based Targeting Initiative
Philip trained as a civil engineer and worked overseas for 25 years before returning to the UK. He holds an MSc in Environmental Science and is a Certified Energy Manager (CEM). Over the last 15 years he has moved away from civil engineering to mix environmental and energy management, founding CBEN LLP after qualifying as a CEM. Since then he has worked with clients to complete ESOS assessments, general energy audits, design and manage renewable energy installations and develop energy and environmental strategies. Over recent years he has worked with clients to integrate energy management into their carbon management plans and Net Zero ambitions. For the last two years he has worked closely with Story Contracting Ltd to develop their Science Based Target Initiative (SBTi) plans, which are now approved and into the critical implementation phase. He sees increasing integration of energy and carbon management essential to deliver the UK's carbon neutrality plans, with many more companies seeking SBTi target validation and M&V for carbon reduction projects becoming much more important.
---
Katherine Mills
Topic: Science-Based Targeting Initiative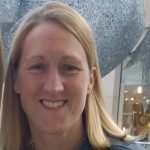 Katherine is Environment & Sustainability Manager at Story Contracting Ltd, responsible for: developing and implementing a carbon reduction strategy, defining route maps for Net Zero and submitting Science Based Targets to the SBTi; process and system specification for Scope 1, 2 & 3 carbon (SECR, PPN06/21 and SBTi) reporting; coordinating activities of the Carbon Reduction Steering Group, Sustainable Innovations Group, and team of Sustainability Champions for carbon, waste/circular economy, biodiversity, and sustainable design & procurement initiatives; high-level environmental risk assurance to ensure compliance with IMS/EMS procedures, environmental legislation (permits/consents, duty of care), client standards and best practice.
Prior to joining Story, Katherine worked for 25 years in environmental management consultancy, both for public and private sector clients, in a variety of roles spanning HSQE audit, ISO management systems advice and external reporting
---
Simmie Reddy
Topic: South African tax incentive programme
Simmie Reddy is a Chemical Engineer with expertise in data analysis, mathematical modelling, data analytics, energy management, energy efficiency, Measurement and Verification, data handling and data transformation. She is the Quality Manager, Deputy Technical Manager and one of the Technical Signatories of the ECS Measurement and Accreditation Body. ECS holds this accreditation since June 2014. Ms Reddy is also a Certified Energy Manager and Measurement and Verification Professional. She has been key in the development of ECS's Analysis Team, which she leads.
---
Karel Steyn
Topic: South African tax incentive programme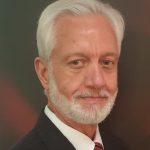 Mr Steyn has extensive experience in the energy field. He is a Certified Energy Manager and Certified Measurement and Verification(M&V) Professional and an M&V expert with experience/knowledge in energy management. Karel is a past president of the Southern African Association for Energy Efficiency Confederation and a board member. He chairs the Measurement and Verification Council for South Africa and the South African National Accreditation System (SANAS) Specialist Technical Committee for M&V Inspection Bodies. He is also an M&V and Energy Performance Certificate for Buildings(EPC) Assessor/Expert for the South African Energy Development Institute review panel and SANAS, for both S12L Tax Allowances and EPC. He chairs the South African Bureau of Standards (ISO: SABS TC 301) for Energy Management System Standards and is on the board of the Institute for Energy Professionals in Africa, which serves the AEE in Sub-Saharan Africa.
---
Christo A. van der Merwe
Topic: South African tax incentive programme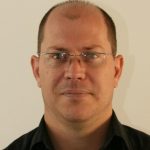 Christo has a Masters in Mechanical Engineering, is a Certified Measurement and Verification Professional (CMVP), a Certified Energy Manager (CEM), and member of the MVCSA, SAEEc, EVO and AEE. He is constantly involved in workshops and workgroups to improve training, standards and protocols in the vast field of energy management. He was EVO accredited to level 3 to train CMVP and is part of the AEE CMVP training development group. He is one of only two trainers certified by AEE to train CMVP in Sub-Sahara Africa. To date he has trained more than 330 delegates in more than 18 courses. He is part of the international team to develop and improve the new CMVP course for AEE since January 2022.
Christo is the owner of CFJM Solutions – a specialist industry energy consultancy and one of the few SANAS accredited M&V specialist entities. He has gained vast experience in the M&V industry over the past 18 years by being involved in over 450 M&V projects spanning the Eskom DSM M&V processes, 12i and 12L tax incentive, DoE financed municipal energy efficiency projects, performance contract assessment and verifications. These assessments covered all types of projects and energy sources across the industrial, commercial, agricultural, residential and health sectors.
He has assisted Namibia in defining their basics for their M&V industry while also being the preferred M&V professional to a number of large profile clients such as BBEnergy, Mediclinic, KPMG, ALTSA, Sibanye Stillwater, Twinsaver, Curroseal, GreenYellow and others.
---
Andrew Doherty
Topic: digital twinning for process equipment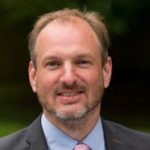 Andrew is the managing director and founder of DCO Systems in the UK. He has spent over 25 years working with technology across a variety of sectors and industries. He brings a range of expertise to organisations, that range from British manufacturers to East-African tea processors, to advance their monitoring solutions. Andrew founded DCO to bring novel sensing technology applications to new audiences, helping OEMs and engineers overcome the limitations imposed by the usual techniques. Under his leadership, DCO Systems were awarded Southern Enterprise Award winners of 'Best Global Energy Harvesting Equipment Sensors Provider' in 2021.
Contact: +44(0)1285 359059   
---
Ian Pyburn, IES
Ian is a Business Development Manager promoting the IES suite of Digital Twin technology to help companies decarbonize their buildings, campuses, cities and eventually countries. Ian is experienced in helping companies implement digital twin software, educating clients on sustainable technologies and executing sales operations with key organizations in the construction industry. Ian is the sector lead for implementing Digital twins in Universities for the UK and Ireland in IES. Ian has a BSc. Physics and Energy from the University of Limerick and before joining IES, Ian worked for ENGIE UK and Ireland implementing innovation and digital solutions for London-based construction projects. Ian also has wealth of experience developing and managing research projects and has produced the following research papers that focused on buildings in operation: "Impact of occupant behaviour on indoor environment of A-rated dwellings" – IES and Trinity College Dublin – 2019 – CERI; "Minimizing the performance gap of A-Rated Buildings while supporting high levels of user comfort" – IES and Trinity College Dublin – 2020 – International Building Performance Simulation Association
---
Jamie Goth, Scottish Futures Trust
Topic: The Scottish Government's Net Zero Public Buildings Standard
Jamie is an associate director at Scottish Futures Trust. He is a Chartered Engineer with 30 years of experience in climate change mitigation. He has worked in consultancy and public sector roles in the UK, EU and Lebanon. He joined SFT's multidisciplinary Low Carbon Work Stream in 2013.
---