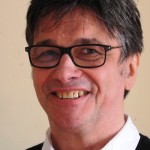 The conference is organised by VESMA.COM in association with the Energy Services and Technology Association (ESTA).
ESTA is a representative trade body for businesses providing energy-saving products, advice, services and training, and acts as the UK Training Partner for the Efficiency Valuation Organisation (EVO), sponsors of the International Performance Measurement and Verification Protocol.
Vilnis Vesma, a former energy manager and founder of the UK Association of Energy Engineers, provides information, consultancy and training services in the field of energy management. He has served on the IPMVP committee and (through his company's membership of ESTA)  represented the UK on working groups drafting international standards.
Queries may be addressed to:
VESMA.COM
Pound House
Market Square
Newent
Glos GL18 1PS
Tel +44(0)1531 821350
Administrative contact: Kate O'Keefe (*protected email*)