MAVCON 16 took place in Birmingham on Thursday 24th November 2016.
In the afternoon we held one of our highly-acclaimed "Brains Trust" expert panel sessions with an end user representative, an energy services company and an independent verifier. Our theme this year was communicating the benefits of M&V and the record of the discussion has been issued to delegates.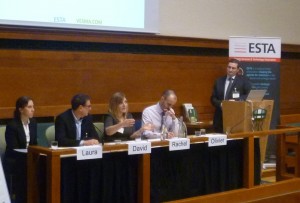 As well as formal presentations and the panel session, we arranged participative exercises in small groups. One on 'good practice, bad practice' and the other on 'big issues'.
This year's event
We will be back in Birmingham on 16 November 2017. Half-price tickets are on sale here pending announcement of themes, programme and speakers